Your event, hosted by Gratien & Meyer
Gratien and Meyer stands majestically over the Loire river, with the scintillating Valley of Kings as a backdrop. In the heart of the prestigious Gratien and Meyer estate, the Balcon Sur Loire reception room awaits, boasting panoramic views over the Loire river as well as a furnished terrace set in idyllic surroundings. Here, you'll find everything you need for a successful event.



Balcon sur Loire also offers an array of services to complement your meetings.
Whether recreational or based around tourist activities, we offer a wide range of options to round off your visit:
– Wine cellar tours and tasting: a personalised tour of the cellars and of the Fines Bulles winemaking process and a tasting of our sparkling wines from Crémant de Loire to Alfred Gratien Champagnes
– About the wine: quizzes and workshops on food and wine pairings
– Incentives and team building: the perfect way to reinforce the collaboration in your team. New!: Escape game in our cellars, discover the mystery of our history
– Segway rides, trips down the Loire on traditional local fishing boats or VW/Bulli tour: find your way to dsicover the region
Balcon sur Loire
Seminars – Team Building – Employee Incentives – Conferences – Receptions – Product Launches.
Balcon sur Loire is perfect for all your event needs.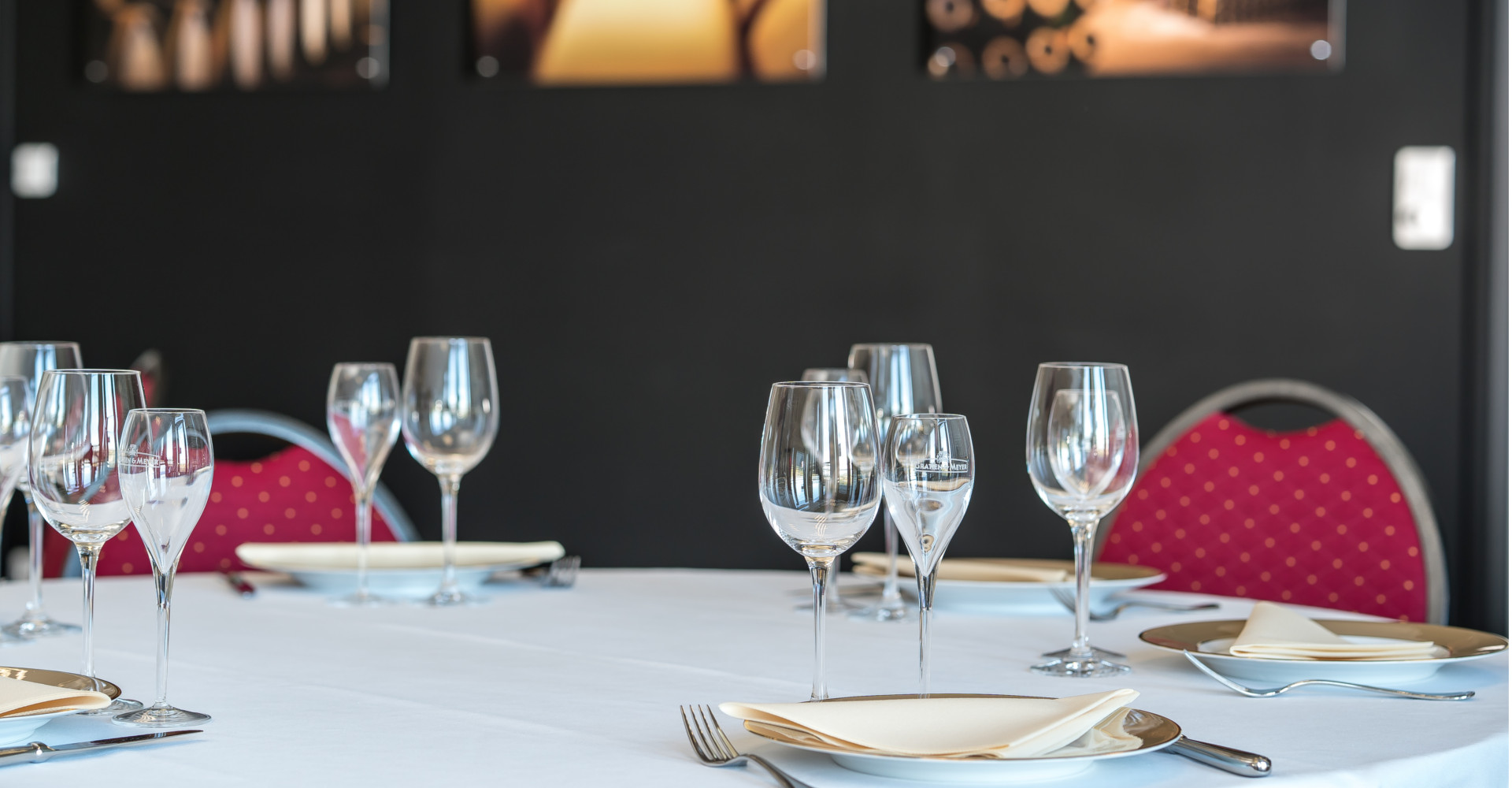 A tailor-made dining service
Balcon sur Loire welcomes guests for business dinners and wedding receptions alike. Its terrace lends itself to a multitude of functions, from work to relaxation, from culture to gastronomy, and from tourist activities to social events. Gratien and Meyer offers dining options tailored to your needs, from meal trays to gourmet menu experiences, and from simple buffets to the finest lunchtime drinks and canapés.
SPECIFICATIONS
Panoramic view over the Loire
Surface area: 130 m2
Capacity: 130 people
Air-conditioning
Balcony
Audio-visual equipment
Equipped kitchen
WiFi
Stage
Changing rooms and toilet facilities
Grounds of over 3 hectares, ideal for your photos
700 m2 terrace with marquees
Security gate
Qualified, multilingual staff
ACCESSIBILITY
Car park with spaces for cars and coaches
Lift
Disabled access and disabled parking space close to the room
Minibus to bring people from the car park to the room
PACKAGES
Day
Half-day
Weekend
Seminar
The room can be laid out for meals, conferences and seminars, or with a stage and audience seating
To obtain information about availability or a personalised quotation, please contact the Gratien & Meyer team on +33 (0)2 41 83 13 32 or boutique@gratienmeyer.com.