The Maison Gratien & Meyer would like to invite you on a tour of its cellars in Saumur.
Nestled in the hillside, the site was originally a series of tuffeau quarry caves converted into cellars in the 19th century.
Enjoy a rich, detailed and comprehensive cellar tour and discover the epic adventure of Gratien and Meyer, two enthusiasts who met and used their combined knowledge and expertise to achieve real quality.
Immerse yourself in an underground world and learn about the activities of the quarrymen who created these tuffeau galleries 800 years ago.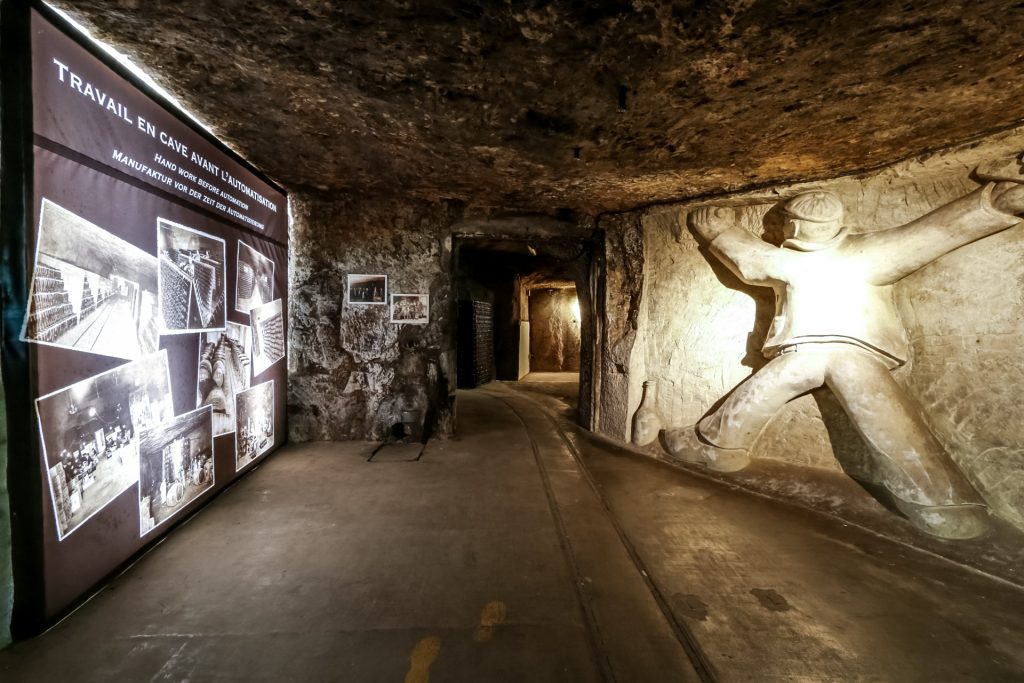 Uncover the mysteries of 'Fines Bulles' sparkling wine production, from vine cultivation to bottling according to traditional methods.
Hear the story of the men who devoted themselves to developing Gratien & Meyer wines. Our cellars in Saumur unveil the secrets of our heritage.
Top off your visit with a guided session tasting our different cuvées and enjoy the Gratien & Meyer experience with a unique panoramic view over the Loire.